Veteran Friendly Practice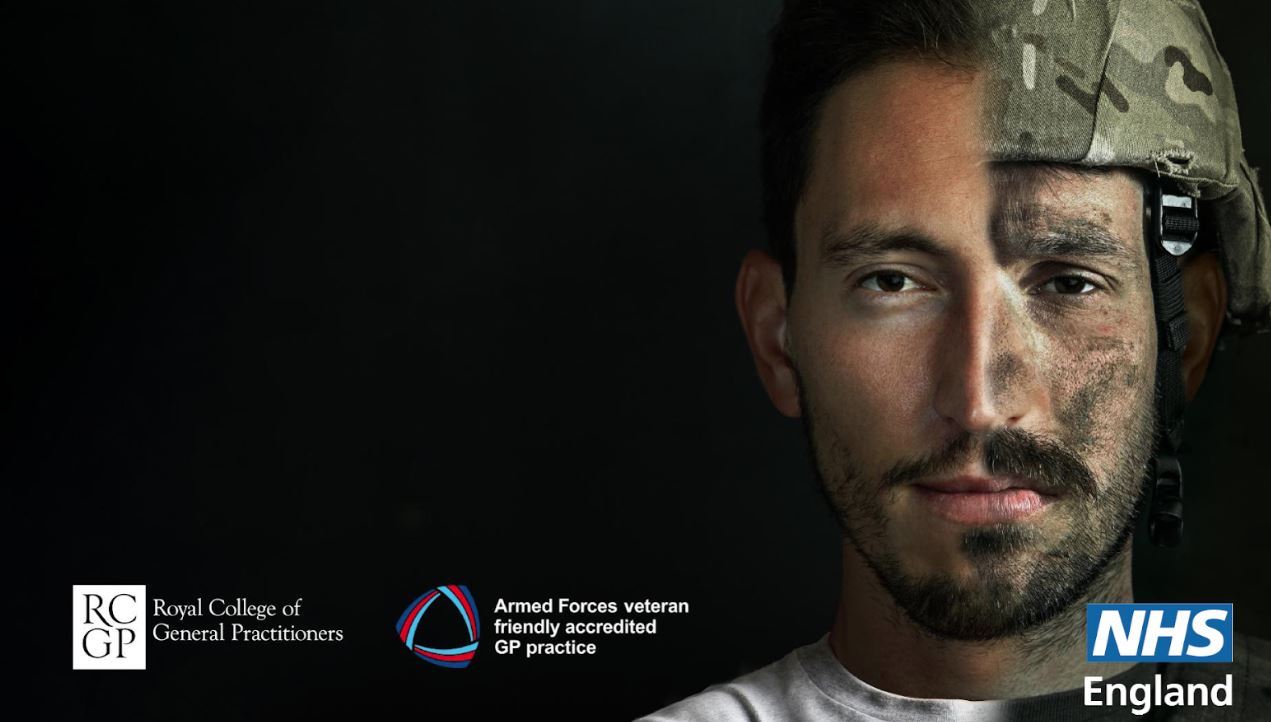 Support for Veterans
We, at the Atrium Health Centre are proud to be an accredited Veteran Friendly GP practice and to support our veteran community.
As a Veteran Friendly GP Practice we:
Have a clinical lead for veteran health, who is supported by the whole practice to improve veteran health services.
Ask patients 'Have you served in the Armed Forces?' to help identify veteran patients and code them on our system.
Support veteran patients to access dedicated health services.
Undertake regular training and development to meet the health commitments of the Armed Forces Covenant and better understand the needs of veteran patients.
If you're a veteran patient, please let us know that you have served so that we can make sure that we understand your health needs.
A University of Chester study revealed that the Veteran Friendly Accreditation programme, which is run by the Royal College of General Practitioners in partnership with NHS England, leads to better healthcare. To find out more about the veteran friendly practices accreditation scheme, click here.
Useful Resources
The reports and images of the atrocities unfolding in the Ukraine may be "triggering" in those who have served. Some may find the news about the current conflict overwhelming. Recognition and awareness of this is important in providing appropriate care and support for our veteran patients. Veterans who find their mental health and wellbeing affected by the war can seek specialist support through Op COURAGE: The Veterans Mental Health and Wellbeing Service and the Veterans' Gateway.
Veterans Trauma Network
The Veterans Trauma Network (VTN) supports veterans with service-related physical healthcare issues – no matter how long ago they occurred or how severe they were or are. This includes recurrent illness, problems after limb loss, joint pain, and musculoskeletal injuries.
The VTN is a network of NHS Trusts across England with regional VTN Consultant Leads based in NHS Veterans Trauma centres, and four specialist units. It recognises that veterans often have unique physical health needs due to their service, and aims to support these needs through bespoke provision of joined-up clinical and holistic care.
Veterans often have a combination of physical health, mental health, chronic pain and other issues that affect them and their families/carers. The VTN can link these physical and mental health problems with additional support from military charities, providing a holistic care package. Referring a patient into the VTN requires a GP referral; to obtain the form contact england.veteranstraumanetwork@nhs.net